[] THE LINE WORKSHOPS FOR TELEPRESENCE PERFORMANCE-MAKING
DetroiTehran
HOSTED BY POWERHOUSE IN DETROIT AND PEJMAN FOUNDATION IN TEHRAN
2017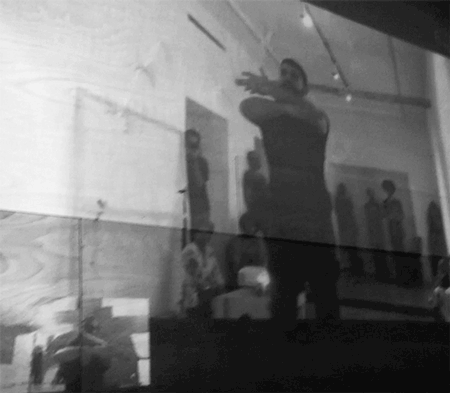 Poetic Societies is thrilled to announce the launch of its Telepresence Educational Program Series, [] the line, consisting of workshops, rehearsals, and discursive sessions related to Telepresence Movement & Performance Making.


Curated by Poetic Societies and The Hinterlands and sponsored by The John S. and James L. Knight Foundation, the first program of the series
was a five-week, two-channel workshop between Detroit and Tehran

. Twenty-two artists, musicians, filmmakers, performers, writers, directors, and producers participated in the intense hands-on program in both locations.



The participants explored real-time music-making and sound mixing and rehearsed with cameras and light sources as extensions of their bodies. They practiced proactive and embodied documentation techniques and made parallel and independent scenes and design sets for an imaginary production. Working with "in-betweenness" as a state of being, an element of space, and a design statement, [ ] the line workshop series aims to make telepresence technologies and practices more accessible for all and encourages the production of artistic experiences and socially responsible technologies that push the boundaries of what we know as Telepresence Art (TA).


Participants: Shaheen Aghdam, Ariya Ashkan, Yousha Bashir, Alicia Castanada Lopez, Naghmeh Fakourzadeh, Levon Kafafian (Fringe Society), Alireza Keymanesh, Zahra Moein, Billy Mark, Amir Poosti, Hooria Rahimi, Haleem Rasoul Stringz (Hardcore Detroit), Aja Salakastar Dier (Video 7), Ali Sina Shahani, Arya Tabandehpoor, Sasha Vulovic, and Julia Yezbick.