"My work is centered around cultivating magic, hope, joy, imagination, and evolutionary thought."
Living her life poetically, Salākastar [suh-LAY-kuh-star] (aka Aja Salākastar Dier), explores the universal themes of blue and its truth as it corresponds to the fifth chakra and the African-American tradition of Blues music that traverses a wide range of emotions and musical styles as well as visual arts and literature with blue themes. The Detroit-based multidisciplinary performance artist earned her BFA and completed her classical acting training at the acting conservatory at the State University of New York at Purchase College. She made her professional debut as Clementine Hunter in the workshop production of Zinnias: The Life of Clementine Hunter directed by Robert Wilson with music direction by Dr. Bernice Johnson Reagon of Sweet Honey in the Rock. After living and working in New York City, she moved to her hometown of Detroit and was (re)embraced by Detroit's arts community. Formerly a member of the Detroit-based music collective Video7, she is currently recording her debut solo album
ALL BLUE: MAGICITY
produced by Poetic Societies. She is an ensemble member at A Host of People theatre company and a founder and member of iii Sisters, a Detroit-based black feminist writing ensemble. Film credits include
Listen Up Philip
and
Hunter and Game
. Salākastar is a 2018 Gilda Award winner for Live Arts awarded by the Kresge Foundation and a 2018 University Musical Society Artist in Residence (University of Michigan). She is in the touring company of
I Too
, Sing America at the Michigan Opera Theatre. She was most recently featured on the HBO series
Random Acts of Flyness
.
ALL BLUE: PART ONE (MAJORELLE!)
The multimedia experimental R&B album and ceremonial performances series create a healing experience with the color blue through the activation of our senses with energic objects, live music, dance, video projections, and poetry. The recorded album acts as an extension of the live celebrations encapsulating vibrant sounds, elevated internal states, and poetic mantras for everyday healing. The project is a collaboration between Salākastar and Ava Ansari as a response to the urgent needs of womxn of color for sharing, recording, and preserving their untold narratives of self, land, and belonging. Additional support is provided by Luis Resto's music studio. Recording is in progress in Detroit, MI.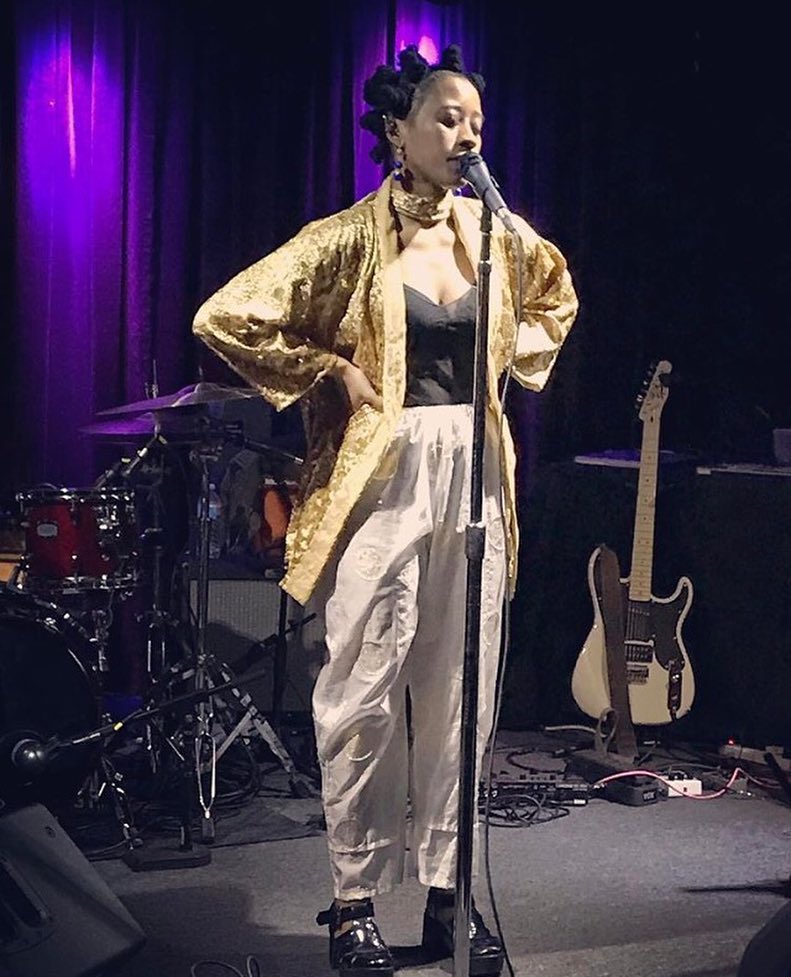 We are thrilled to close the

7th Annual Sidewalk Festival

with a healing ceremony of "ALL BLUE: PART ONE (MAJORELLE!)," the upcoming album of Poetic Societies' resident Salakastar. The first of its kind bilingual Afro/Persian futuristic and multimedia R&B album is co-created by

Salakastar

and

Ava Ansari

in collaboration with

Salar Ansari

,

Ian Finkelstein

, Sasha Kashperko, Jake Shadik, and

Supercoolwicked
.
Envisioned as a meditation session with therapeutic songs, visuals, and means evoking blueness—depression, resilience, and magic—in Detroit and Tehran, the live performance will be a timely example of womxn of color using media to bridge conflict zones by connecting and celebrating their suppressed narratives of self, land, and belonging. Join us on August 3rd at 9:00 p.m. at the Artist Village Main Court located at 17336 Lahser Rd, Detroit, MI 48219.


For Maximum vibes, wear the color blue.