REMOooOTE TELEPRESENCE FESTIVAL

MagiCity




DetroiTehran
HOSTED BY THE ARAB AMERICAN NATIONAL MUSEUM AND XCEPT STUDIO SEPTEMBER 2018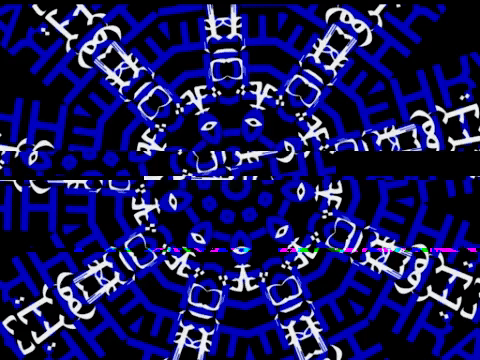 The celebratory event brought together performers and audiences in Detroit and Tehran to connect and collaborate against the geographical and political borders between their countries.


Wisdom is concealed within an unsystematic exposition. We, the marginalized creative communities, are intuitively creative with creating space. It is our survival technique. We maximize what is available. We exhaust, flip, and twist difficulties. We appreciate the beauty of the old technologies. We merge available with wonder. From Detroit, Dearborn, and Tehran, we invite you to MagiCity, a telepresence journey to the world of blue of Detroiter poet, writer, and performer Salakastar [suh-LAY-kuh-star] (aka Aja Salakastar Dier) as she will be performing selections from ALL BLUE: PART ONE (MAJORELLE!)


Your presence and energy are the ingredients we seek to deepen the shades of this blue. Our bodies, hearts, and minds will groove across oceans and skies between our cities. A much needed multisensorial space to stretch our existence.
Our one and only request for you is that you wear the blue that deeply moves you! We invite you to Dress-to-express! As we will shoot MagiCity's music video during the event so by accepting the invitation and joining us at the party, you agree to be one of the stars of the music video. If you would like to join but wish not be recorded, please inform Ava Ansari at the event. If you are not able to join us but would like to support the event, you can donate your preferred amount

here

.
MagiCity is the 2nd edition of the REMOooOTE Telepresence Festival produced by Poetic Societies. The event is named after the song, MagiCity, created through the remote collaboration of Salakastar and Tehran based DJ and musician, Xcept who first met at

[] the line خط []

telepresence performance workshop cocurated by Poetic Societies and The Hinterlands in 2017. MagiCity, the song, is featured on Salakastar's debut project ALL BLUE: PART ONE (MAJORELLE!). The duo will perform live at the event along with A/V artist Shaheen Aghdam, DJ and musician Salar Ansari, keyboardist Ian Finkelstein, and singer Supercoolwicked + a surprize act in Tehran. Considering the recent U.S. Travel Bans on Iran, the only possible way for the artists to perform together is through telepresence technologies.

Special thanks to our magical team who worked hard in Tehran and Detroit to make this ambitious project come true. Additional thanks to The Arab American National Museum and Xcept Studios for hosting the event and

Analog Room

for their nonstop love and support.


Produced by Poetic Societies, the 2nd edition of the REMOooOTE Telepresence Festival, MagiCity, is a cross-cultural celebration of the performing arts of Detroit and Tehran.


Participating artists:

Salakastar, Xcept, Shaheen Aghdam, Mehdi Ansari (Shemroon), Salar Ansari, Ian Finkelstein, Supercoolwicked, and Veneice Session.


FEATURED ARTIST

SALAKASTAR
"My work is centered around cultivating magic, hope, joy, imagination, and evolutionary thought."

Living her life poetically, Salakastar [suh-LAY-kuh-star] (aka Aja Salakastar Dier) composes her poems and performances by gathering a wide range of concepts and life experiences from ancient to contemporary sources. She is currently creating from a blue space. She draws from the hope, despair, and beauty of the color—especially a shade of blue called "Majorelle." She is exploring the universal themes of blue and its representation of the voice and truth as it corresponds to the fifth chakra. She is also exploring blue as it relates to the African-American tradition of Blues music that traverses a wide range of emotions and musical styles as well as visual arts and literature with blue themes. The color comes to her.

Salakastar is an independent artist. She is a former member of the Detroit-based music collective Video7. She is exploring experimental work in performance art as an artist of Poetic Societies, in theatre as an ensemble member of A Host of People, and in writing with iii Sisters, a Detroit-based black feminist writing ensemble. She was most recently featured in the HBO series Random Acts of Flyness. Salakastar is a 2018 Gilda Award Recipient of

The Kresge Foundation.
www.salakastar.com