HEALING MACHINE: COMMUNITY EVENTS
HEALING MACHINE transforms waiting rooms, parks, and yards into spaces for practicing healing justice!
FREE HEALING TIDBITS | MIDTOWN YOGA DETROIT | JAN. 2022

FREE YOGA CLINIC | OAKLAND AVE URBAN FARM | IYENGAR DETROIT COLLECTIVE (IYDC) BOOTH | SEP-OCT. 2020
Every Saturday and until the weather allows, Hong Gwi-Seok and her apprentices will provide Iyengar Yoga treatment to the local visitors for specific areas and pains in the body including the head, spine, hips, and knees.

This work is very important to us as we work closely with Iyengar Yoga Detroit Collective to make yoga accessible to the people as a public good and bring it back to its origins as a science for reading, diagnosing, and treating pain in the body. The meaningful healing experiences you learn at the space, or the ones you come in with, can be added to the Healing Machine archive.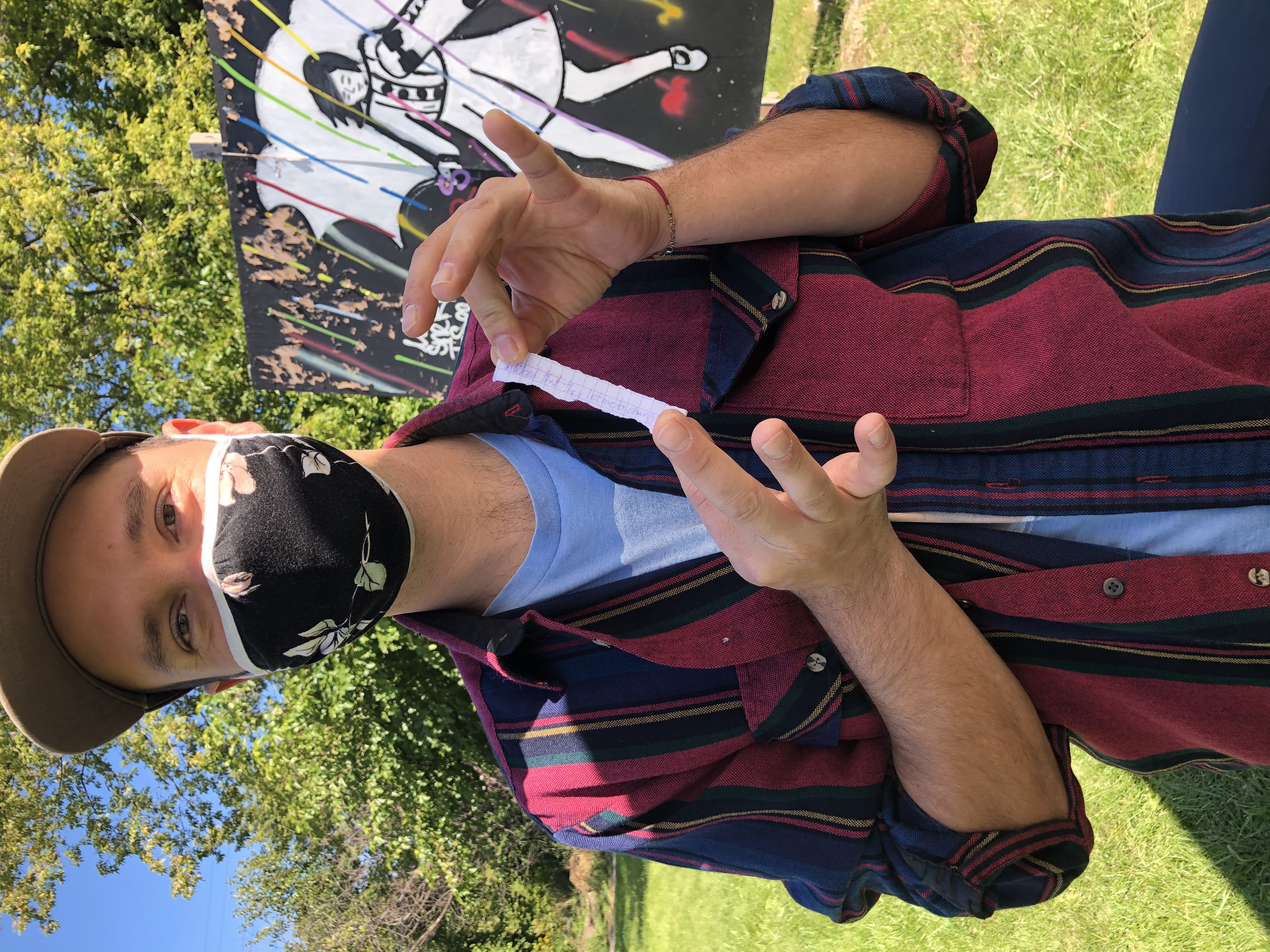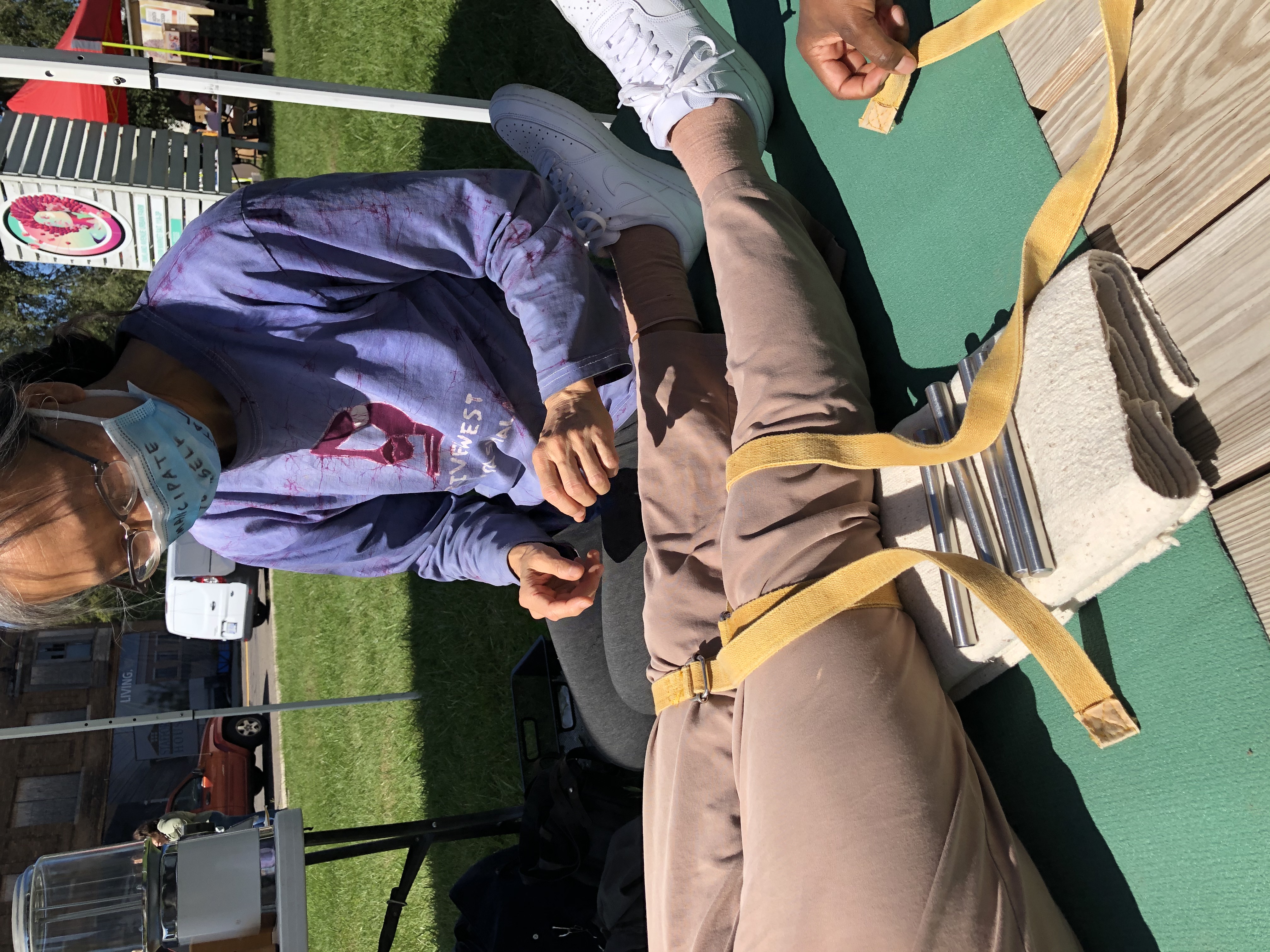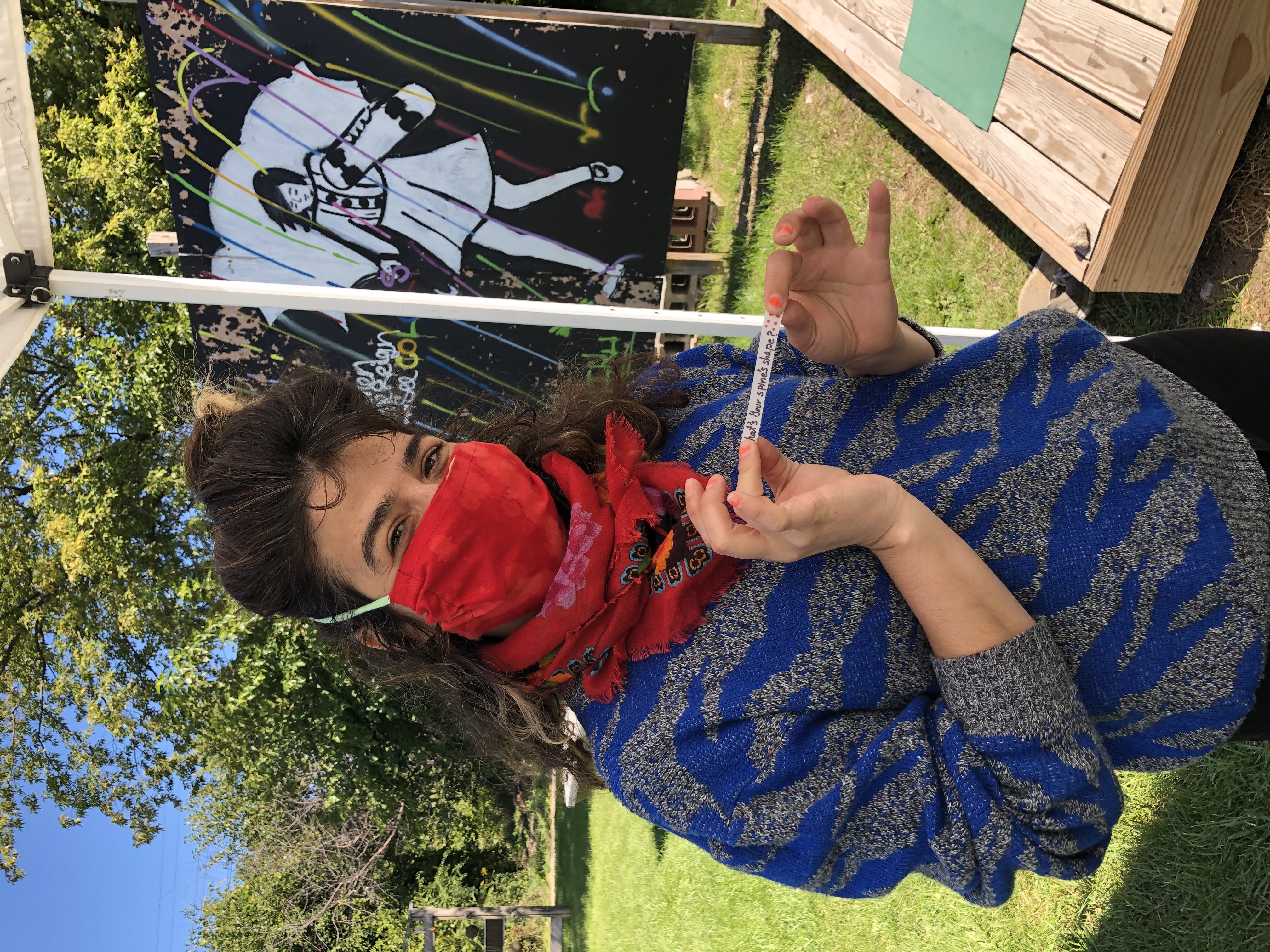 EXHIBITION | "SICK TIME, SLEEPY TIME, CRIP TIME: AGAINTS CAPITALISM. TEMPORAL BULLYING" | CURATED BY TARANEH FAZELI | RED BULL ARTS DETROIT | SEPT-NOV. 2019
Join us for the first series of "Healing Machine" Public Sessions where you can experience the healing qualities of public care in the most frozen moments of life including the doctors' Waiting Rooms. More information here.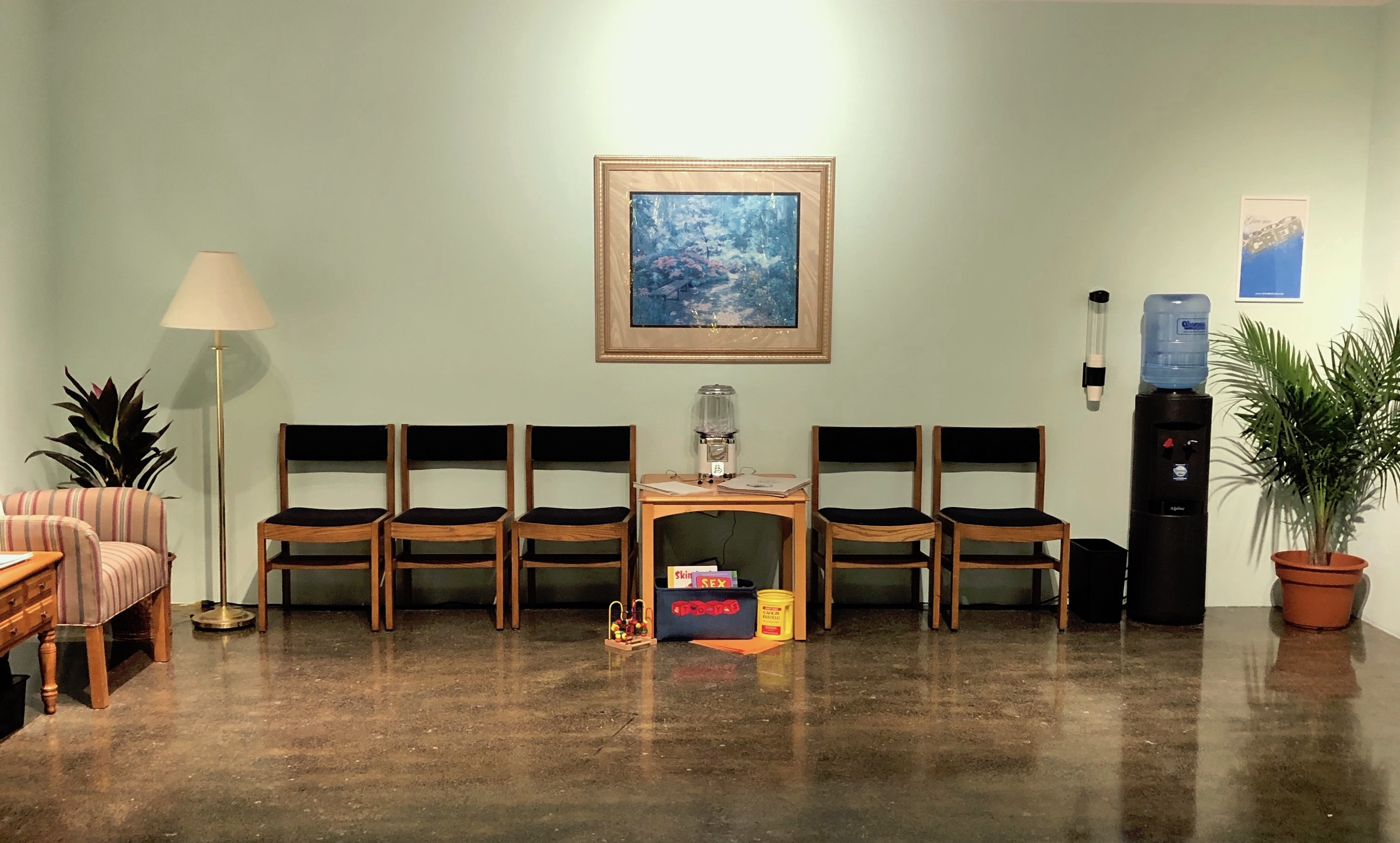 Note: "Crip" is a political reclaiming of the derogatory label "cripple" popularized by disability activists.